‌
Damilola Shittu – Abuja
The Nigerian National Petroleum Corporation (NNPC) plans to generate N11.39tn revenue in 2021, while projecting an increase in oil and gas output and sales between 2021 and 2023.
According to a written presentation to the National Assembly by the NNPC, the estimated revenue for 2021-2023 was underpinned by a total base production of 1.864 million barrels of oil per day in 2021, 2.091 in 2022, and 2.382 in 2023.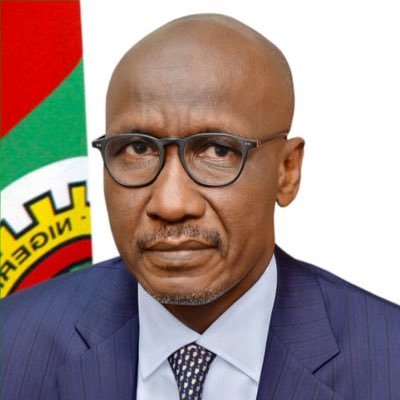 The Group Managing Director of the NNPC, Mele Kyari, was at the House of Representatives on Thursday last week to present the 2020 budget performance and 2021 estimates proposed by the corporation, the first time ever.
The corporation also said gas sales was expected to increase by 19 per cent from 6,531 million standard cubic feet per day in 2021 to 7,751 in 2023.
The document partly read, "The production figure is largely in compliance with OPEC production cut agreement occasioned by the shutdown in the global crude oil supply value chain and supply disruptions amidst the COVID-19 pandemic.
"The gas volumes is mainly due to the production from the NLNG BS projects.
"The revenue projections are premised on the inflows from the joint ventures, production sharing contracts, service contract, independents and marginal field operations.
"The 2021-2023 estimated gross oil and gas revenue averages N12.95.96tn for the period, and N11.39tn for the year 2021.
"Revenue is expected to increase due to planned increase in production after exiting OPEC restriction.
"The industry-spending plan for 2021 stands at $14.099bn, with $6.089bn as capital expenditure and $8.009bn operating expenditure."
According to the NNPC, the proposed budget was to support the 2021 JV/PSC/SC forecasted production of 1.639mpbd of oil and condensate per day, and 6.532bn standard cubic feet of monetised gas per day.
The balance of 0.225 mpbd per day, the corporation said, would be contributed by independents and marginal field producers with the Nigerian Petroleum Development Company leading the pack in this segment.
Meanwhile, the NNPC has said the oil and gas sector would not record any investment until the Petroleum Industry Bill presently before the National Assembly was passed and signed into law.
Kyari, in the presentation to the joint House Committees on Petroleum Resources (Upstream, Downstream and Gas), stated that the petroleum was currently recording crisis and instability, so much that financial institutions are refusing to support investors.
The House had just passed the PIB for a second reading on Tuesday last week, while the committee set up to handle the bill had said it would be passed by the first quarter of 2021.
The GMD decried that NNPC's cash flow was practically grounded, adding that due to energy transition issues, many financial institutions no longer fuel oil and gas projects.