Aspirations to mitigate the federation's throwaway culture are belatedly being turned into reality

A wealthy population combined with a weak tradition of environmental awareness has put the UAE's per capita rates of solid waste generation well above the global average.
A vast oil endowment has similarly engendered profligate fossil fuel use, and hence carbon emissions more than four times the world mean, from its population of only 9.5mn.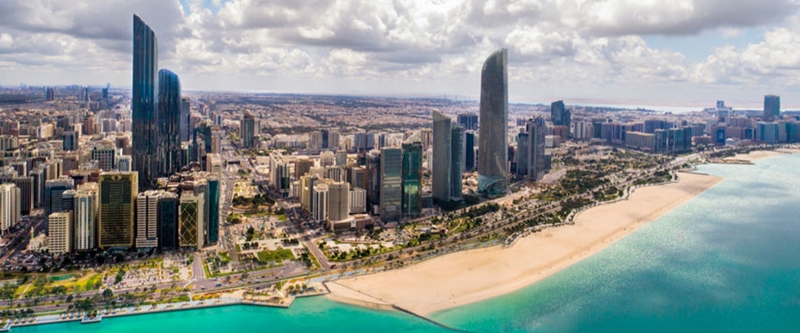 However, for nearly a decade, the federation has also been in the regional vanguard of a belated conversion to renewables—envisaged as accounting for 44pc of the energy mix by mid-century. Meanwhile, it committed in 2018 to diverting 75pc of its solid waste away from landfill, albeit at a now-unattainable target date of this year.
The contract was originally awarded in 2017, and financing has proved challenging owing to the scheme's novelty
The twin imperatives are now belatedly coalescing in a flurry of progress on several major utility-scale waste-to-energy (WTE) projects. These cohere with the government's wider ideological embrace of the "circular economy" concept, in preference to more radical emissions-reduction models.
In February, dozens of companies—including international and regional renewables titans—responded to an invitation from an Abu Dhabi government team of Emirates Water & Electricity Company (Ewec) and Abu Dhabi Centre for Waste Management (Tadweer) to register interest in developing the main emirate's first major WTE scheme.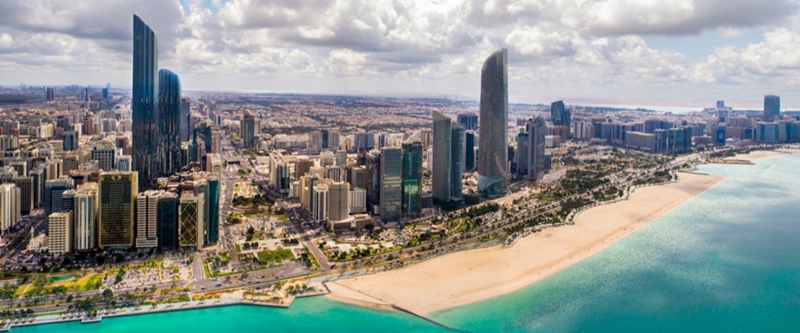 The plant will use advanced moving-grate incineration technology to process 0.6-0.9mn t/yr of solid waste at a site near the Al-Dhafra landfill in the southwest of Abu Dhabi. It will power steam turbines generating 60-90MW of electricity—thereby cutting potential CO2 emissions by up to 1.5mn t/yr. In the humanising terms preferred by the authorities, the outcome is the equivalent of taking 300,000 cars off the roads while providing sufficient power to supply 22,500 households.
Paving the way for the long-delayed project's launch—and signalling the government's commitment to the new sector—the Abu Dhabi Department of Energy promulgated an 'energy from waste' policy the previous month, laying out a regulatory framework for the extension of its well-established independent power project model to waste-fed generation.
State bodies will take a 40pc stake in the project vehicle, with Tadweer committing to feedstock supply and Ewec acting as long-term offtaker. When plans to develop the Al-Dhafra plant were announced last year, another facility with capacity of up to 600,000t/yr was envisaged at Al Ain, an oasis town in the far east, which is expected to proceed once the first scheme has road-tested the procurement model.
National leadership
While a local clean energy pioneer in technology terms, having created the firm now known as Masdar (formally Abu Dhabi Future Energy Company) back in 2006, in WTE as in solar power, the capital emirate has lagged neighbouring Dubai in its application.
A consortium led by Japan's Itochu and the Swiss-based subsidiary of compatriot Hitachi formally signed the key project agreements in December. It is to develop a $1.2bn WTE plant at the Warsan landfill on the city's outskirts, converting around 1.8mn t/yr of household waste (around half of the emirate's total) into 190MW of power—making the plant one of the world's largest. Completion is due in 2024.
The contract was originally awarded in 2017, and financing has proved challenging owing to the scheme's novelty in the regional project finance landscape, with closure still pending by mid-March. In January last year, consortium member Besix of Belgium won a contract to build and operate a landfill-gas-to-energy plant at the city state's Qusais landfill, capturing methane from organic waste decomposition to produce 12MW of power.
75pc – Target for solid waste to be diverted from landfill
While the volume of power generated by each project is low—with to the solar parks under development in both emirates and in the context of total demand—WTE has the advantage of requiring relatively little space, an important concern in Dubai in particular, while being able to operate 24 hours a day.
Smaller emirates, lacking both land and indigenous reserves of natural gas, are moving faster. Sharjah is poised to beat its flashier federal counterparts to utility-scale project startup, with a 300,000 t/yr, 30MW facility.
It is being developed by France's CNIM for a joint venture (JV) comprising the government's Bee'ah waste management utility and Masdar, due onstream in the fourth quarter—calculated to displace 450,000t/yr of CO2 while saving 45mn m3 of natural gas.
As if to plant a flag for the newfound environmentalism, the same JV—which is spearheading the emirate's 'zero waste to landfill' drive—plans to build a 120MW solar park atop the capped rubbish dump nearby.
Source: Petroleum Economist