Schneider Electric, a global leader in energy management and automation, today announced its strategy and capabilities for supporting enterprises, cloud and services providers looking to deploy compute resources at "the edge." Defined as "IT resources placed close to the end user or data source," edge deployments present unique challenges differing from those of traditional data centers in that they are often remote and without local IT staff support.
This means they require a different strategy to that of a conventional data center, as their lifecycle is longer and they must be easy to manage, secure and deploy while also being resilient.
"To support the IT requirements of today and tomorrow, more computing power is being decentralized to the network edge," said Schneider Electric Enterprise Account Manager – Anglophone West Africa, Nmor Morris Emeka. "With forces such as the Internet of Things (IoT), high bandwidth content and latency-sensitive applications driving this move, Schneider Electric delivers solutions and services that meet the needs of these unique environments."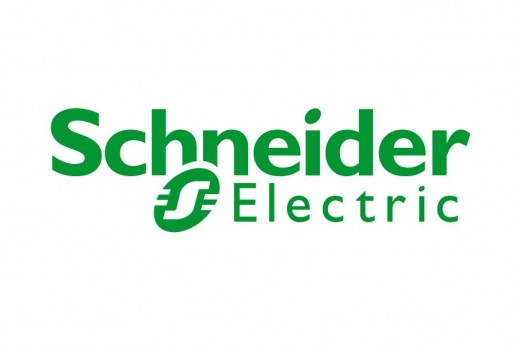 As part of its strategy, Schneider Electric outlined the five environments impacted by edge deployments and the company's capabilities and infrastructure designed to support them:
•Regional colocation / telco data centers where their customers' use of high bandwidth content and latency-sensitive applications is driving the growth of these domains. To support this environment, Schneider Electric's InfraStruxure™ architecture and prefabricated modules allow for the fast modular build-out of a regional data center for quick time-to-market and low operational costs.
•Remote and branch office locations, particularly in retail and banking sectors, where IT services are being deployed to enrich the customer experience. The Schneider Electric SmartBunker™ CX and NetShelter™ SX provide highly secure, reliable, and remotely-managed one-rack solutions for these remote sites.
Schneider Electric has a wide range of Micro Datacenter edge Solutions in various sizes meeting several business needs.
The 6U floor stand and Wall mount micro-Datacenter being the smallest in its category saves space/Cost, can accommodate servers and switches with depth up to 1m, can be remotely managed and a lot more.
Deployment time is significantly reduced as solution is assembled and tested in the factory
Server rooms where applications must be hosted on premise for a variety of reasons such as latency, security and development flexibility.
An increasing number of these applications are being hosted on converged and hyperconverged infrastructure, which simplifies the deployment and operation of the IT infrastructure. To support this environment, Schneider Electric's InfraStruxure and prefabricated Micro Data Centers provide ease of management, security and scalability.
Network closets where the reliable connection of employees to all their IT resources has never been more critical to company productivity. Personnel in these environments can utilize Schneider Electric's integrated, connected solutions and data center management software, StruxureWare™, for simplifying management of distributed sites and ensuring potential equipment failures, security risks and environmental problems are identified before they cause downtime.
Industrial sites where applications are increasingly connected and leverage data to operate their processes. This convergence of IT and OT (operational technology) requires traditional IT gear to be placed in potentially harsh environments. To support these sites, Schneider Electric's SmartBunker™ FX provides hardened, remotely-managed solutions to securely house industrial control and IT equipment.
As part of Schneider Electric's commitment to simplification in the data center, a full range of design tools and reference designs for edge solutions are available. A whitepaper on the drivers of edge computing is also available here, or to learn more about Schneider Electric's edge solutions.