By Oke Peter
The Transmission Company of Nigeria (TCN) has urged the members of the public to disregard the false report published by The Nation newspaper on power generation decline.
In a statement signed by the TCN General Manager, Public Affairs, Ndidi Mbah, on Thursday and made available to Energy Worth Online, "The attention of the Transmission Company of Nigeria has been drawn to two consecutive false publications by The Nation newspaper of Monday, 16th January, 2023 and Tuesday, 17th January, 2023 with the respective headlines: "Power Generation Dips to 916MW" and "Power Generation Drops to 2,200MW".
One of the publications stated that "power generation dipped to 916MW with only two out of about 24 power plants in operation" and that "the decline in generation was from 3,787.60MW that 17 power plants produced at 13:00Hrs of the same day". The newspaper claimed: "this were (sic) contained in the document of the Independent System Operator (SO) titled: "List of GenCos and their MW Load @ 14:00hrs on 15/01/2023." It further reported that the Association of Power Generation Companies (APGC) attributed the decline in generation to grid disturbance.
We regret to observe the information contained in the newspaper publications and the purported reference to a system disturbance were false and utterly baseless. The electric power system has remained relatively stable; grid generation has neither declined to 2,200MW nor dipped to 916MW at any point in time on the days quoted by The Nation newspaper. The publications clearly signified unbridled misuse of electric power system operational data by uninformed reporters.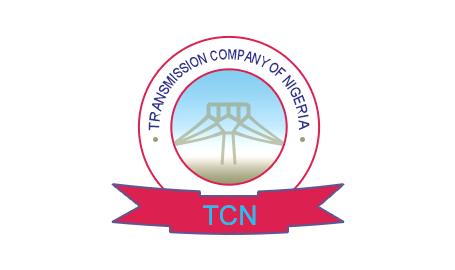 This kind of publication is distasteful; it is capable of undermining the concerted effort of the Federal Government and the Nigerian Electricity Supply Industry (NESI) stakeholders
towards improving electricity supply in the country.
It is pertinent to note that the maximum and minimum generation levels recorded were 4,198.2MW at 16:00Hrs and 3,934.30MW at 01:00Hrs respectively on 15th January, 2023. The generation records for 17th January were 4,020.10MW at 05:00Hrs and 3,466.00Hrs at 15:00Hrs. At 14:00Hrs of 15th and 17th January, 2023, grid generations were 4,117.2MW and 3,667.4 MW respectively – as against the publications of 916 MW and 2,200 MW.
We wish to further clarify that the prevailing decrease in generation below the average peak of 4,700MW attained in December, 2022 is the fallout of various maintenance work and 'interventions' being undertaken by some power plants and gas companies – resulting in vitiated capacity utilization.
TCN is committed to enhanced power supply availability even as we grapple with recurrent gas constraints and the attendant debilitating impact on grid performance. We appeal to the Media to ensure power grid related information are cross-checked before publication.
We urge all stakeholders and, indeed, members of the public to disregard the false reports published by The Nation newspaper.