By Eden Gagiano
The spate of recent closures of major refineries in South Africa, and the uncertainty over whether it's worthwhile to lift the local refining industry up off its knees, has fundamentally changed the country's fuel landscape.
It's looking more than likely that in the next few years, the country will shift to an almost total dependence of refined fuel imports.
This is a landscape traditionally dominated by large multi-national traders; but it's now proving to be fertile ground for up-and-coming challengers with a focus on local and sustainable transformation.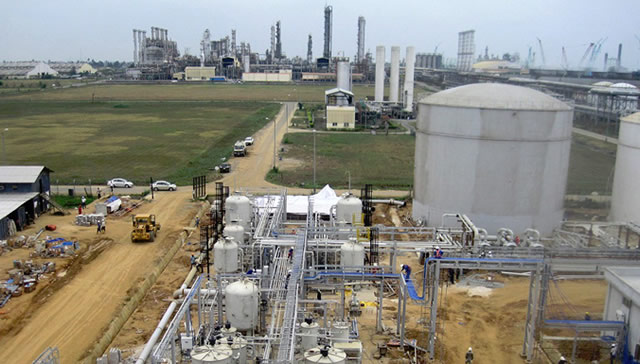 "From the global oil behemoths to the long-established international corporate agents this is a market that's been locked in and locked down across the world for too long," says Eden Gagiano, Head of Trading and Owner of Suzako, an independent fuel solutions provider based in Cape Town.
"The current turbulence in the South African industry is resulting in opportunities to rightfully disrupt the overbearing status quo and open up the playing field for new and agile companies with significant expertise, and that also bring BEE integrity and entrepreneurial mindsets."
With a Level 2 BEE ranking, Suzako is firmly positioned as a patriotic player aiming to make its contribution to the much-needed growth of the SA economy.
Although young, the business can boast of a collective of over 50 years' experience in the world's fuel trading markets.
Gagiano argues that the time is simply overdue for innovation and progressivism in an industry facing existential challenges.
"This is the era for disruptions for good reasons," he says. "We are looking towards a more sustainable world, and every industry needs the challengers who are bringing new perspectives and new ideas of doing business in better ways."
Meeting South Africa's fuel needs across every sector is imperative for the country's stability, growth, and development. "The industry is facing ongoing shocks, not least through our greatly diminishing capacity to refine fuels over the past couple of years. Independent providers such as Suzako are completely necessary to bring the best, cost-effective solutions to the country during volatile and unpredictable times."
Suzako, which provides oil, gas and energy products and services to all sectors of the SA economy is currently undergoing the ISO9001 certification process. "We take pride in being a necessary disruptor, and in our independence," Gagiano says. "While we are a small player carving out our market share from the plate of giants, we have all the capabilities required by all local and international regulations and norms to proudly own our seat at the table."
*Gagiano is the Head of Trading and Owner of Suzako, an independent fuel solutions provider based in Cape Town.