By Jean Marie Takouleu
United State-based Husk Power is commissioning six new solar mini-grids in Nigeria. The installations provide clean electricity to households and micro, small and medium enterprises (MSMEs) in several communities in Nasarawa State in northern Nigeria.
Husk Power's portfolio is growing in Nigeria. The Colorado, USA-based renewable energy provider is commissioning six new hybrid solar mini-grids of 50 kWp each. The installations serve six rural communities in Nasarawa State. The company has already commissioned twelve hybrid solar mini-grids in the central Nigerian state.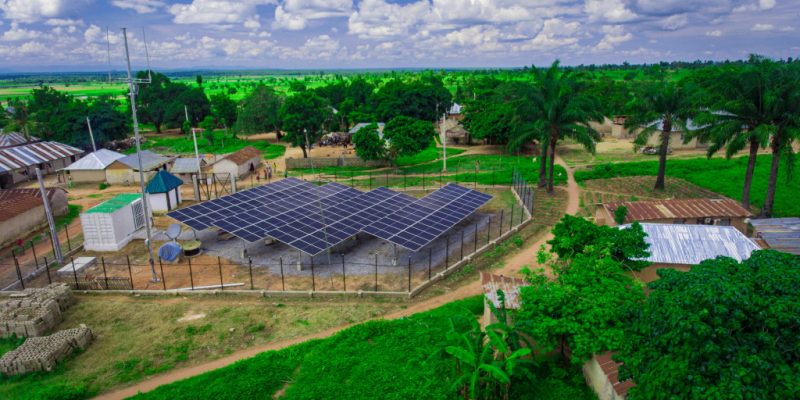 "With the continued support of our host communities, governments at all levels and other partners, we will create a rural energy platform to help off-grid and low-grid communities reach their full economic potential," says Olu Aruike, Husk's country manager in Nigeria. The company is building its mini-grids under the Nigeria Electrification Project (NEP), a federal government initiative supported by the World Bank.
With the new installations, Husk will receive performance-based subsidies from the Rural Electrification Agency (REA) of Nigeria. Husk plans to commission eight new solar mini-grids by early 2023, and 100 such installations over the next few years. A few months ago, the Manoj Sinha-led company launched the "Sunshot" initiative to install green mini-grids in at least 500 sites to electrify at least 2 million Nigerians.
Successful implementation of this strategy will put the company ahead of its competitors who are scrambling to accelerate the rollout of their services in Nigeria. This is the case of Engie Energy Access, the subsidiary of the French giant Engie, which entered the Nigerian market by inaugurating its first solar mini-grid a few months ago in Niger State. The company has just concluded a partnership with CrossBoundary Energy Access (CBEA) for the investment of 60 million dollars in green mini-grids. These facilities are expected to provide electricity access to 2 million people over the next few years.