The industrial take-off required to support the much-needed economic diversification remains elusive. A principal reason is Nigeria's structural deficit, in which the epileptic power supplies form a major part. Industry sources suggest that businesses suffer an average monthly power outage of 239 hours (equivalent to about two weeks).
As such, self-generation and the associated costs are unavoidable, depleting the profit margins of businesses. Drawing inferences from data from the Manufacturers Association of Nigeria (MAN), we estimate that at least N86bn (US$234m) was collectively spent on self-generation in 2018 by its members.
According to the FBNQuest Research, alternative sources of energy (such as renewables) are attracting greater attention. Based on data from the Transmission Company of Nigeria (TCN), power generation from the three hydropower generation plants (Kainji, Jebba and Shiroro) was 964MW on 09 July and accounted for 20 percent of peak energy generation.
Grid expansion is difficult in rural areas due to non-commercial viability as well as high technical losses. This creates vast opportunities for off-grid alternatives to penetrate the rural economy, which would improve agricultural output from farms as well as general rural electrification.
According to its impact report released in January, the Rural Electrification Agency (REA) has been able to secure funds totalling US$550 million since April 2017 and made 99,450 connections. Meanwhile jobs created on the back of rural electrification projects were slightly over 5,000 during the period.
Peer country Kenya has adopted off-grid solar solutions to bolster rural electrification. Through the Kenya Off-Grid Solar Access Programme (Kosap), it expects to construct at least 151 mini grid and stand-alone solar systems to connect 1.3 million people over the next three years. Furthermore, over 1,000 public facilities (including schools, health facilities and administrative offices) will be connected to the mini grids.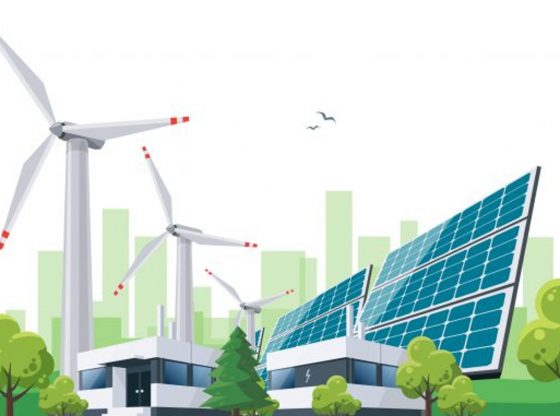 In contrast, biofuels are still hugely untapped. For biodiesel, the conversion of oil waste (such as recycled restaurant greases) should drive down the cost of self-generation via fuel dependent generators. Yet we note the opposing view that the feedstock required from agricultural output is not the way forward for countries struggling to meet their domestic food demand.
As for energy generation via wind farms, Kenya seems again to be at the forefront among African countries. Its government is set to commission Lake Turkana Wind Power, which would be the largest wind farm in Africa. The farm will have installed capacity of 310MW of clean, reliable, low-cost energy, and also has 365 wind turbines with a capacity of 850kW each. In Nigeria, energy generation via wind likely features near, or at the bottom of the FGN's priority list.
Investment to boost renewable energy generation would assist with increasing productivity in sectors like agriculture and manufacturing. A better energy mix of non-renewable and green energy will accelerate the process of attaining access to power for all.