Engineer Chichi Emenike is the Head, Gas Ventures, Neconde Energy. She has over two decades of experience in the Nigerian upstream, midstream, and downstream oil and gas industry. Emenike served as a Project Engineer with Exxon Mobil Nigeria Limited before moving to Vigeo Oil and Gas as Head, Operations Support Services and Business Development in 2008. She also had a stint in SunTrust Oil Company where she was the General Manager in charge of operations and overall upstream business development. Before joining Neconde, Emenike was the Head of Business Development and Commercial Operations at Falcon Corporation Limited. She holds a Bachelor's Degree in Chemical Engineering and, an MBA in Oil & Gas Management from Robert Gordon University in Aberdeen. She is a member of the Nigerian Society of Engineers (NSE), Association of Professional Women Engineers of Nigeria (APWEN), as well as a certified member of the Council for the Regulation of Engineering in Nigeria (COREN). She is currently the Financial Secretary of the Nigerian Gas Association. In a virtual media roundtable organised by Neconde Energy, a subsidiary of the Nestoil Group, on Thursday with the theme: 'Gas as the new frontier for the economic growth', Emenike spoke on sustainable gas development framework and how Nigeria can deepen accessibility and transparency in her domestic gas market. Oke Peter reports
The gas conversation
This is part of what Neconde Energy has been doing in the gas sector with the aim of resolving issues around the gas market in Nigeria. Let's take a look at the volume; officially, we have about 250cf of gas. Nigeria is more of a gas nation, and we have unproven resources of about 600ccf of gas and as I speak to you, we haven't tapped up to 10th percent of the available gas resources in the country. To us, gas is an enabler, gas is revenue, gas is a job, gas is even food, and gas can guarantee the nation's economic security. We haven't really gone for gas, gas for gas, gas development from gas, and most of the gas is still trapped. The gas we have currently were generated from crude oil drilling activities.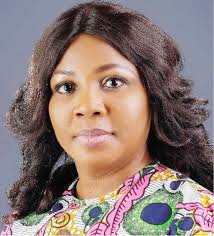 Neconde Energy has done extensive studies about gas and what is obtainable in other parts of the world like Saudi Arabia, where they have tapped into their resources. Gas is even cleaner energy, the world has moved on and we need to recognize this in Nigeria. Currently, reports have shown that there is a direct correlation between gas development, natural gas investment, and economic growth. If you invest a dollar into gas, it gives you about three dollars in return. Investing in gas will drive industrialization through power generation and get gas across the entire value chain — it will generate jobs; open up more FDI; fertilizer project; methanol project; petrol chemical, and commercial steel industries, among others that can bring a permanent solution to the unemployment crisis. For instance, Nigeria's unemployment statistics that was released recently by the National Bureau of Statistics (NBS) was put at 21 percent. This is really worrisome! For me sometimes, I am a bit worried about how we manage data in Nigeria!

We need to open up the market for investments. We have talked about this for too long and fortunately, Nigeria is strategically positioned to even become a hub for gas in Africa. Even if we don't do the entire Africa, we can start along the corridors within the Gulf of Guinea and to take the gas outside to the world but we need to open up domestically across the value chain from here into the West African region.

For example on the Train-7 project, we have put some figures together and they said about 1.27bcf is going to yield well over 4,000 jobs, we are talking of Economic Recovery Growth Plan (ERGP), these are directly linked to opening up jobs that would drive our Gross Domestic Products (GDP). You cannot look at the available resources without looking at the dismal figure, is not just adding up. As an indigenous firm, we want to let the world understand what we are doing. This is Nigeria built by Nigerians. Other issues in the industry include pricing, tariffs, and government policies, and just to know that we have formed traction from the government side; however, there are still rooms for improvement.
There is a direct correlation between gas development, natural gas investment, and economic growth. If you invest a dollar into gas, it gives you about three dollars in return.
The Minister of State for Petroleum Resources, Chief Timipre Sylva recently declared 2020 as a 'Year of Gas'. Natural gas is the edge, I don't even think it is the future, it is now. The rest of the world is in it already. For us here, we need to look at what we have on the ground and what we can do about unsteady crude oil prices. Oil prices would continue to fluctuate due to political circumstances. Imagine someone catches a cold in Russia and then the prices drop; someone else sneezes in Saudi Arabia and there is confusion everywhere. We need to establish stability and this can come through the gas.

Neconde Energy's OML 42
We have seen what has happened in the last five to six months, crude oil prices fell, but gas prices were fairly stable. What can we do about this? For us, on OML 42, where Neconde Energy and HJB partner and the Nigerian Petroleum Development Company (NPDC) are collaborating; we have a huge volume of the gas reserve, both associated and non-associated gas. At OML 42 since December 2018, we've been delivering gas into the domestic market and just to mention, the Nigerian Gas Company (NGC), is our current off-taker. We are working on other initiatives to see how we can monetize the hauling and achieve zero flaring on our assets. Part of this is the 'accelerated gas programme', on the assets, we have some infrastructures for the delivery: compressors with a capacity of 80 million standard cubic feet and we also have short to medium term project, we have gathered gas across these assets to create a hub and export into the domestic market.

With the Covid-19 situation, capital expenditures are really being challenged. Companies have had to review their projections of where the capital is coming for the gas project. We are talking of looking for loans and borrowings with favorable single digit interest rate to finance gas pipeline and export project in significant volume. The mandate is to monetize this and see if we can in the next one or two years contribute at least 12 percent to gas production in Nigeria. We are having discussions with our partners and persistently looking for solutions in the area of finance. This has been interesting because, with the gas market, you have to generate the market first, we need partners that understand the market and have what it takes to tie down paying and bankable customers. There will be a lockdown like what is happening in the power sector — when you don't have understanding customers in the entire value chain.

As long as there is a ceiling for gas investment, it is not going to be attractive.
These are some of the things we have been doing at OML 42 and the key mandate is to ensure that we invest; the investment comes back when we see the replication of these investments, it is our contribution to the economy.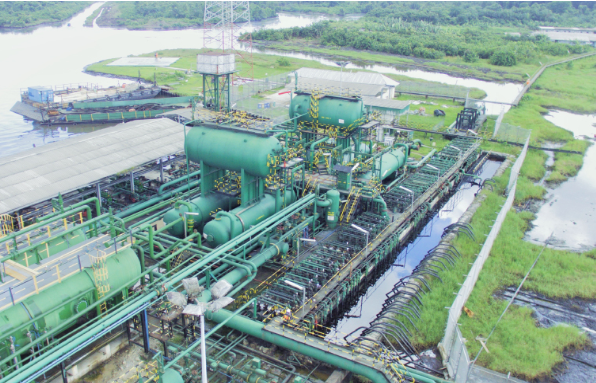 Resolving regulatory lock jam
The Petroleum Industry Bill (PIB) is what we have been struggling with for years, and we have suffered significant delays that cannot be quantified from the legislative and executive arms of government. As a gas-producing nation, we need to be deliberate with what we are doing. This PIB actually brought up issues with the advent of the gas policy, but we still have four critical parts: fiscal; governance; community involvement, and the industry administration bill. Recently, I read in the newspaper that the bill would be taken back to the NASS [House of Representatives]; we have been on this for over a decade, since 2008.

Honestly, no investor would like to put his money in an environment that is not backed by a legal framework. I mean you would want to put your money and be sure that something good comes out. Also, when the destinations for investment comes to Africa, there are factors that at play: capital is not readily available. For example, the World did not prepare for the COVID-19 pandemic, but it is still challenging the available capital right now. The Nigerian government needs to concentrate on creating and sending signals that are important to investors.

Ghana, a few years back discovered gas and they do not have an industry that is robust like ours but they have tidy up their acts. We need to be deliberate in our actions, even as an individual if you want the result, you must put in place things that will work. Ghana has opened up; most of their cars are on Compressed Natural Gas (CNG). The country had put in place her local content and what resembles her own PIB, and even Mozambique. Unfortunately for the giant of gas in Africa with huge volumes, it has been the same story. I understand Chief Timipre Sylva has taken some actions that we would like to focus on, but the passage of PIB into law will settle policy flip flops — we want a law that is clear about fiscal, royalties, taxes and host communities, among others.

Domestic gas development and utilization
We must invest in our infrastructure, upstream, drilling wells, as well as the opening of wells to get our gas pricing and utilization right. We also need more volumes. Most of these activities are Forex-based; we use FX rates to transact gas business. We don't do them in Naira. Also, we need to present to investors attractive prices as well as making consideration for affordability, here we have a willing buyer, willing seller situation. We would like to replicate the activities in the telecom sector. Initially, we have a few players, we need to encourage more players to come on board and invest, and over time, liberalize the market. When GSM came, we have one or two players, but over time, when we got more people on board, the tariffs began to drop, that is exactly what we need in the gas industry. I am currently on the council of Nigeria Gas Association (NGA) and part of the conversation we have been driving with the government and stakeholders along the value chain is to look at the possibility of how this conversation can be heard. Though we tend to talk about the export parity, which is where we are coming from, now let's be specific: export parity is part of what Nigeria Liquefied and Natural Gas (NLNG) is doing, you cannot compare that to the gas that is being drilled and brought up in the country. With NLNG, the gas is packaged with not so much work done and it is exported. Considering the gas that is drilled in the country, there is a whole lot of works: overhead; security; refining the gas and how to send to suppliers as well as channeling it into the transportation pipeline. In due course, we are trying to create a balance. Good enough, the Minister recently constituted a team that is looking at this gas pricing. We want to see how we can use methodology at arriving at a price that would work for everyone along the value chain. So part of this consideration may be what happened with the rebasing of gas pricing in 2018 where it was segmented into the strategic commercial and gas-based industry.
On the other hand, as long as there is a ceiling for gas investment, it is not going to be attractive. Firstly, let's attract Foreign Direct Investments (FDI). I am also into the commercial arm of this business; we sit down every day to see how environmental, business and time factors in the Nigerian economy are affecting numbers and scuttling our finances. The conversation needs to start from the methodology and pricing, but it must make sense for every investor.
Gas Transport Network Code
The recently launched Gas Transport Network Code is to liberalize and open up the market for broader participation. The code is seeking to encourage shippers, transporters, and others to open up the gas market — with the purpose of users and companies to contract upstream and speak with transmitters and shippers and then sort it out. With the Covid-19 situation, this will encourage the use of gas. The network code has come to stay; this is something we have advocated for in the industry. It is also an enabler for the gas master plan, which was introduced in 2008, just to have a network of gas infrastructure across the country. An example of this is the recently launched AKK pipeline project; this will take gas from Ajaokuta to Kaduna to Kano. What typically happens with this kind of infrastructure is that you will see new industries opening up along that road, and this will bring a spur line, which will help framework that will guide the relationship for people who are interested in taking gas and supplying it as well as accessing the market and infrastructure that can compress the gas. As you are aware, we have CNG projects and businesses across the country, we also have the LNG coming up.
Recovery after the Covid-19 pandemic
There is going to be a recovery after the Covid-19, there were different strategies by companies and off-takers to collaborate to see how they are surviving and strengthening the framework for gas commercialization programmes. We are speaking to more people building infrastructures and encourage the reduction of gas flaring; the gas industry in Nigeria today is not exactly what it is supposed to be but these legal frameworks will really help.
Gas flaring
The flare regulation 2018 is functioning and the flare penalty is coming to play, even with the advent of the Nigeria Gas Flare Commercialization Programme. There are so many flared sites in the country and efforts are ongoing, though slow towards gravitating flared gas, the Department of Petroleum Resources (DPR) is actively working on this, also with asset owners, but we need to create an enabling environment.