The organizer of the Nigeria Mining Week has announced that the 2022 edition of the week will hold between November 1 and 3 at the International Conference Center, Abuja, Nigeria.
The event is coming after two unfortunate years of absence and will present a 3 day face-to-face that will bring participants face to face with the leaders, innovators, and experts of the Mining sector in Nigeria, representing the entire value chain.
The event, organized by the Miners Association of Nigeria and will be hosted by the Federal Ministry of Mines and Steel Development, will feature panels of discussion, networking, and interactive session with government officials, mining experts, stakeholders, regulatory bodies, and investment opportunities across the value chain.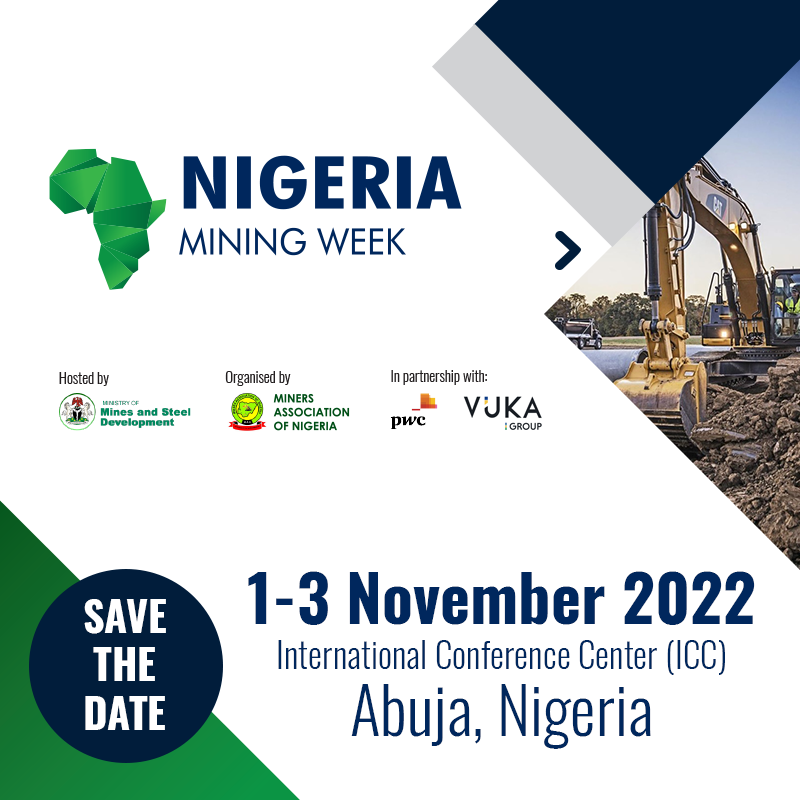 Expected at the event are over 1,200 participants who will discover the latest products and services in the industry with over 40 exhibitors and distributors showcasing the equipment financial services mining services.
They will get an update on the latest industry trends and technologies and find new suppliers and distributors and source new products and services.
Participants will also network and have real facetime with local and international key players in the mining sector.