Coups and geopolitical rivalries complicate energy projects in the expansive region
The Sahel is an extensive, semi-arid zone that spans the African continent south of the Sahara from the Atlantic to the Red Sea coasts. The region's countries are poor and have been historically isolated, but growing instability in the past few years—most recently with the coup in Niger—demonstrate the Sahel's geopolitical importance for the competing global powers of the US, Europe, China and Russia. With IOCs and oil and gas projects already impacted by ongoing events in the Sahel, Petroleum Economist looks at what the zone's precarity might mean for the sector.
Amid the panoply of armed insurgents, Islamist groups and smugglers active in the region, there is also mounting ethnic violence over scarce resources, while French and US-backed security operations appear to have yielded limited results and alienated local populations. Indeed, many of the recent coups in the region's Francophone nations have been interpreted as indications of dwindling French—and perhaps Western—influence in the Sahel.
Prior to the coup in Niger, the last few years have seen governments overthrown in and Mali and Burkina Faso—which, although not directly relevant for the upstream oil and gas sector, indicate how instability and violence can proliferate—as well as Sudan, where the army and the paramilitary RSF are battling for power. Chad is also sometimes described as having had a coup, because a military council took over following the death of long-reigning President Idriss Deby in 2021, when he was visiting troops fighting rebels in the north of the country. The military council subsequently appointed his son, Mahamat Deby, as head of state.
c. 370,000b/d – Volume of oil at risk between Niger, Chad and South Sudan
Niger and its neighbours in the sub-Saharan region "face similar challenges [to] the rest of the continent: endemic poverty, corruption, and weak institutions, declining economic indicators brought about by the war in Ukraine and Covid, and explosive population growth", explained Cameron Hudson, senior associate for the Africa Program at the Washington DC-based Center for Strategic and International Studies. "However, the countries of the Sahel also are facing a substantial threat from jihadist fighters and the effects of climate change, given their geography. Both latter factors are difference makers in the Sahel", he continued.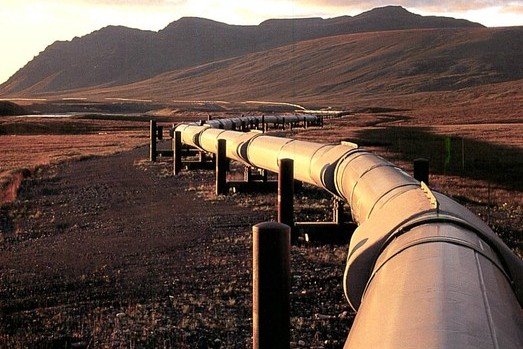 Patricia Tiller, Dubai/Middle East managing partner at law firm Hunton Andrews Kurth, agreed on the constellation of threats and challenges concentrated in the Sahel, stating that "it would seem we are a long way from seeing an improvement in the region", adding that the instability is "likely to persist, in part due to the fragility of the governing authorities, which have limited ability to improve the situation without assistance from international bodies".
Additionally, the region's existing problems were greatly exacerbated by the instability, weapons and fighters that have radiated from the collapse of Libya following the 2011 overthrow of Colonel Gaddafi.
Another Washington DC-based thinktank, the Africa Center for Strategic Studies, stated that "Russia's involvement… is not clear" in Niger's recent regime change but asserts that "the recent spate of coups in West Africa… were preceded by concerted Russian disinformation campaigns… Russia has subsequently been the leading external cheerleader (and beneficiary) for militaries seizing power in Africa". The Africa Center said these disinformation campaigns sought, along with other goals, to associate democratic governments in the region with colonial powers, particularly France. Following Mali's coup, French troops relocated to Niger, which is also still host to a contingent of US forces. US policy thinktank the Council for Foreign Relations stated that "Niger had become the West's last major counterterrorism partner in the Sahel in recent years after a series of coups in neighbouring countries, but the takeover threatens to upend its status as a bulwark against an expanding power vacuum."
Collective output
Whatever Russia's potential input, it is fair to say that the countries of the Sahel have fallen victim to an array of global forces far beyond their ability to control. But specifically, what does this mean for the oil and gas sector? "The trend shows that there is a growing political risk in the Sahel (especially in the Francophone region)," noted Ifeanyi Onyegiri, analyst at upstream consultancy Welligence. "For the countries we have followed closely, it has not disrupted production activities so far. The likelihood of this instability spreading cannot be overlooked," continued Onyegiri.
The region's poverty, lack of urbanisation and relatively low population density (despite high growth rates) translates into limited consumption of refined products. However, there are some significant crude producers in the region, or, in the case of South Sudan, adjacent and dependent. South Sudan exports its crude via Sudan, and the young nation's production stood at 156,000b/d in 2021–22, down from 169,000 in 2020–21, according to the African Development Bank Group.
"Whatever government is in power will be keen to work with the Chinese" Onyegiri, Welligence
Moving west, Chad produces less, but not by much. The landlocked nation exported an average of c.124,000b/d via the Chad–Cameroon pipeline in 2022. And the country holds significant reserves. The EIA notes that Chad's proven reserves stood at 1.5b bl back in 2013, making it "the tenth-largest oil reserve holder among African countries", while the Chad–Cameroon export pipeline has a 250,000b/d capacity and so could accommodate higher output.
Niger had been poised to enter the global crude market in 2023 with the planned completion of the Niger–Benin export pipeline. The former government in Niamey expected to be able to raise its output from 20,000b/d to 110,000b/d, with 90,000b/d going to export.
Between South Sudan, Chad and Niger then, roughly 370,000b/d might be at risk. That might not seem a large volume in global terms but could further tighten the market in an era of ongoing OPEC production cuts, particularly while sub-Saharan Africa's two largest producers—Nigeria and Angola—consistently fail to meet their respective quotas. Additionally, South Sudan's Dar blend is a heavy sweet crude that might complicate any need to find a substitute barrel.
Niger
The situation continues to develop following the 26 July coup in Niamey. "[Regional body] Ecowas overplayed its hand and will now have to backpedal" after threatening military intervention, said Hudson, adding that the US, the EU and the African Union "intentionally sat back to allow the region to lead the response" but are now "faced with an outcome that hurts the cause of democracy in the region and their own hard security interests".
Niger's plans to raise production from the Agadem Basin and start crude exports in 2023 depend on the status of the export pipeline via Benin, which Chinese NOC CNPC is building. But "in the short term, it is unlikely that work on the pipeline will progress given Benin's rejection of the junta", said Onyegiri, who added that "we have also heard that the newly installed Niger oil minister is already exploring alternative export options". On the other hand, the pipeline is already mostly complete and will benefit both nations, so Onyegiri said he does "not rule out both sides reaching a compromise to complete the project sometime in the future".
CNPC produces most of Niger's crude, and Chinese firms are likely well-positioned to ride out the instability in the region. "We believe the Chinese are insulated and the new governments will be keen to maintain relations with Beijing. CNPC has been and remains pivotal for Niger and Chad's upstream industry, which accounts for the majority of these nations' revenues—so whatever government is in power will be keen to work with the Chinese," explained Onyegiri.
"It is wrong to assume that the situation would necessarily be better without Western oil and gas companies investing in the region" Tiller, Hunton Andrews Kurth
In addition to CNPC, AIM-listed Savannah Energy is also active in Niger. The independent has not issued a statement since the coup, but the company may still be able to pursue some of its plans in the country. Onyegiri noted that Savannah might struggle if it needs to raise further funds to invest in Niger, but that the company's R3 project—which had targeted first crude in 2024—"is probably well advanced", with the "only hurdle" being the status of the Niger–Benin pipeline. Rapprochement between Niger and Benin over that infrastructure project could therefore potentially clear the way for Savannah's R3 scheme too.
The coup in Niamey also places yet another barrier in the way of the proposals to build the Trans-Saharan gas pipeline (TSGP) linking Nigeria with Algeria, and by extension, access to the Mediterranean and European gas markets. However, this project was already ambitious and faced significant security issues along its route. Additionally, the pipeline's likely cost and development time pose further obstacles, especially when other options, particularly expansion of Nigeria's LNG export infrastructure, would likely be quicker and more economical alternatives. Many have cast doubt on the project's viability. But this has not stopped a number of commentators—particularly in Africa—suggesting that either Niger's government was toppled to prevent Europe accessing Nigerian pipeline gas through this scheme, or that Western opposition to the coup is fuelled entirely by a selfish desire to see the TSGP project go ahead.
Chad
After coming to power following his father's death, Chadian president Mahamat Deby moved to nationalise ExxonMobil's former upstream assets, which were in the process of being transferred to Savannah Energy. These assets comprised the bulk of the Doba oil project—which produced an average of 33,700b/d in 2020—and a majority stake in the Chad–Cameroon oil export pipeline. The AIM-listed independent has since brought the dispute to international arbitration in Paris.
The nationalisation "is largely because of cronyism within Chad and less because of some wider rejection of Western influence", said Hudson, suggesting the new president and "a handful of advisers… are attempting to put revenue generating assets of the state directly under their control". But Hudson admitted that "the Savannah deal was long viewed as not advantageous to Chad, and so the move had a good amount of popular appeal." Additionally, "we now understand that the Chadian government took those steps because Savannah did not follow due process in its negotiations for the Doba assets", said Onyegiri.
"If Niger can see its democratic, security and military progress erased overnight by a small group of military leaders, it can literally happen in any of these countries" Hudson, CSIS
Tiller acknowledged that, in the past, resource-rich countries have been left in poverty as energy and profits have gone offshore to Western investors but emphasised "it is wrong to assume that the situation would necessarily be better without Western oil and gas companies investing in the region". Instead, there "are deeper issues in play, including corruption and mismanagement of local resources", she continued, "and nationalisation of assets will not necessarily lead countries like Chad into the developed world".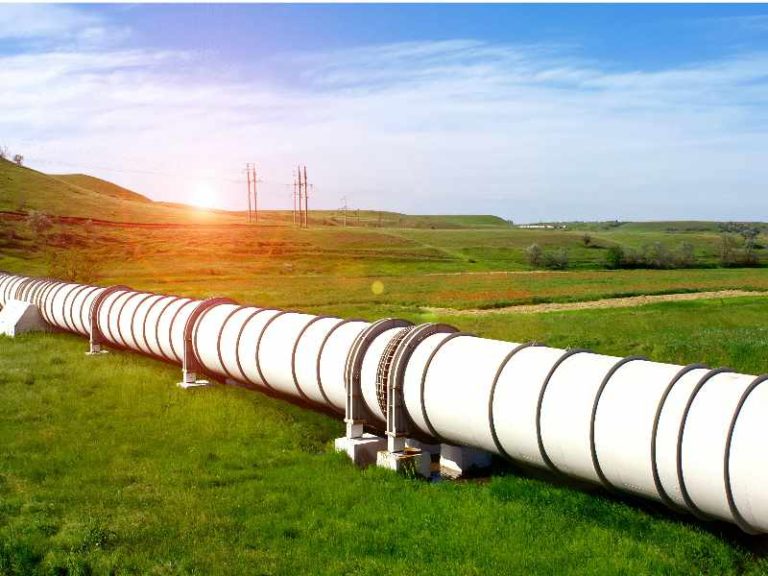 Tiller also noted Chad's "cooperative stance" and compliance to date with the international arbitration proceedings, stating that "continued compliance will play a pivotal role in determining the outcome of the dispute". But Onyegiri suggested that "given that Savannah has now turned its eyes to South Sudan (they agreed to a $1.25b deal for Petronas' assets in December 2022), we do not foresee them pursuing a Chad deal any longer, as they have quite a lot on their hands already". Additionally, Savannah had planned an in-fill drilling campaign to boost Doba's production, so output from that field might start to decline in the medium-to-long term without that programme.
But, once again, Chinese companies appear to be well-insulated in the region. "The Chinese seem to be much more under the radar in Chad, and I have not heard of any discussion of nationalising China's holdings," said Hudson. Welligence too has not seen anything to indicate that Chad's new regime is eyeing Chinese-owned oil assets. Onyegiri also noted that the landlocked country's upstream has historically attracted "private players like [French independent] Perenco or Asian IOCs", who "are quite adept in navigating and working with these governments, so there might still be some [international] interest" in investing in Chad's upstream.
South Sudan
The fighting between the Sudanese army and the country's RSF poses an indirect risk to South Sudan, experts agree, with Hudson stating that "neither side in the war in Sudan have territorial claims on South Sudan". But he emphasised that "South Sudan is a deeply fragile state whose economy is largely dependent upon trade with Sudan, so any instability in Sudan will impact its southern neighbour."
Tiller suggested that South Sudan "is maintaining a production rate of c.170,000b/d. However, supplies of chemicals, fuel and equipment are becoming increasingly constrained", which could potentially threaten the country's ability to maintain that level of output. Tiller also noted that severe flooding has "only exacerbated the logistical challenges already affecting oil production".
Importantly, South Sudan's reliance on the crude export pipeline through Sudan remains total, so a worsening of the Sudanese civil conflict could potentially still pose a risk to those flows. For instance, fighting over the port of Bashayer would halt tankers from loading crude cargoes. In the longer term, "opening additional export routes, most likely through Ethiopia, will be key to ensuring that South Sudan can continue to produce and export its oil", suggested Tiller.
Atlantic coast
At the west of the Sahel are Senegal and Mauritania, which together host the BP-operated Greater Tortue Ahmeyim LNG project, a scheme that, like many in the LNG sector, has taken on greater importance since Russia's invasion of Ukraine, particularly for European energy security. Recent political unrest in Senegal—which saw protests and some violence following the arrest of an opposition leader—means the West African nation is at the "top of the list" for countries that must be looked at "to assess the risks of contagion", said Hudson, who also noted that Mauritania is "on a steady path". Events in Senegal "raised questions" about "the rule of law and… judicial independence, which are key factors for any investor or lender in a gas project", said Tiller, noting the multibillion-dollar scale of LNG export project investments.
"These are all inherently fragile states suffering from many of the same challenges faced by Niger. If Niger can see its democratic, security and military progress erased overnight by a small group of military leaders, it can literally happen in any of these countries," warned Hudson.
Going beyond the Sahel, the recent coup in Gabon further demonstrates the persistent fragility of African nations and institutions. Events in Gabon also support the suggestion that France's influence over its former colonies may be waning. But, going back to the Sahel, it is important to note that the regional unrest has yet to impact crude production. Indeed, crude revenues are likely even more critical for these new juntas—as they face international condemnation, the risk of sanctions and threats of aid withdrawals—although it is also not impossible that much more radical forces could take the opportunity to seize power. And while the instability means heightened risk for Western IOCs, it largely appears 'business-as-usual' for Chinese firms, as Beijing continues to widen and deepen its influence across the continent.
Source: Petroleum Economist